An almost sunny Sunday brought a productive day at James V's house this weekend, with some progress being made on the ongoing Mk1 project, after a year or so of being sat around the house in various states, the BBS RS's finally made it back onto the car. Saturday had seen the tyres being fitted up at a local tyre place, a nerve wracking experience, which I chose not to witness, rather going back and collecting them once they were done, but the boys done good, and the rims are unmarked, a big relief.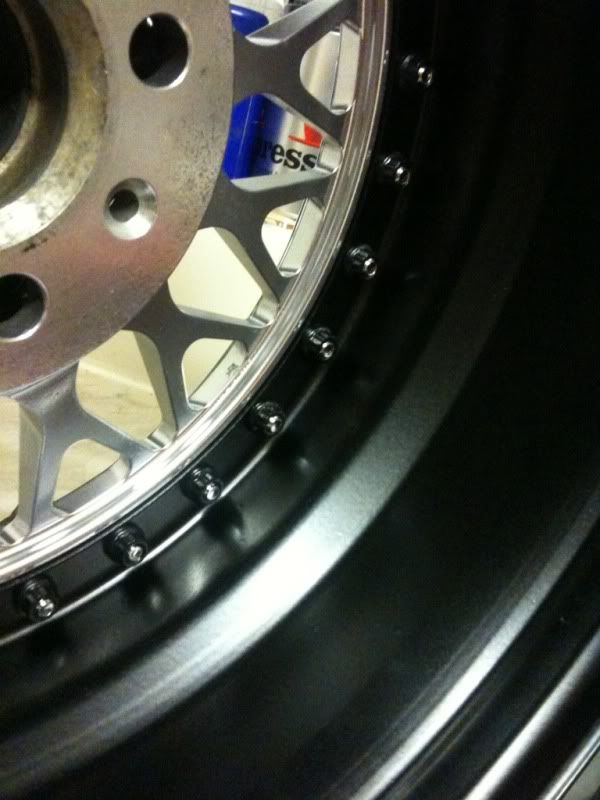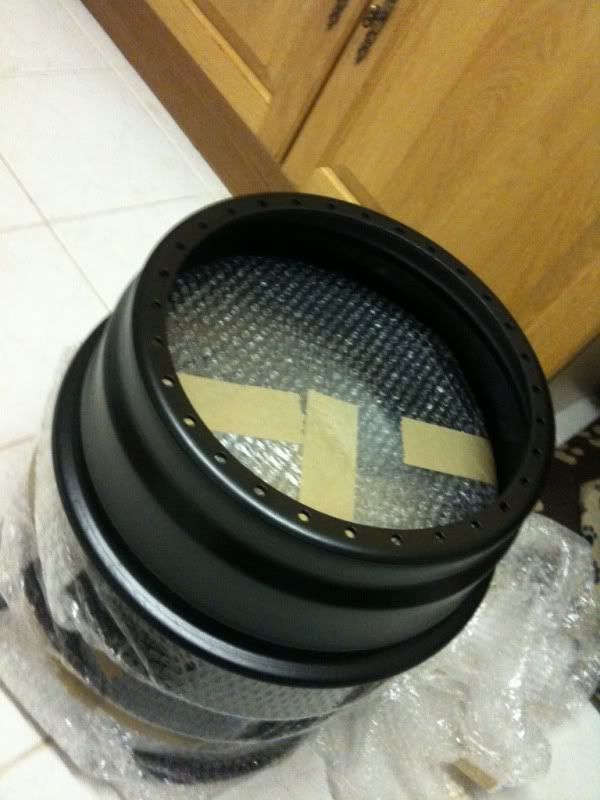 So here are the details on the hoops, Originally built up using RS001′s (originally 7×15, ET25) new 2″ lips were purchased, along with a set of 24K Gold plated bolts, and some stainless BBS valves, the centres had been stripped and ceramic polished by "Mike the Polisher" and the barrels had been powdercoated in a satin black finish, then the whole lot had been sealed up using a silicone sealer, now weighing in at 8×15″, with an ET of around 12 they certainly fill the arches a bit more convincingly, stopping them scraping along the ground is a set of 195/45 Toyo T1R's.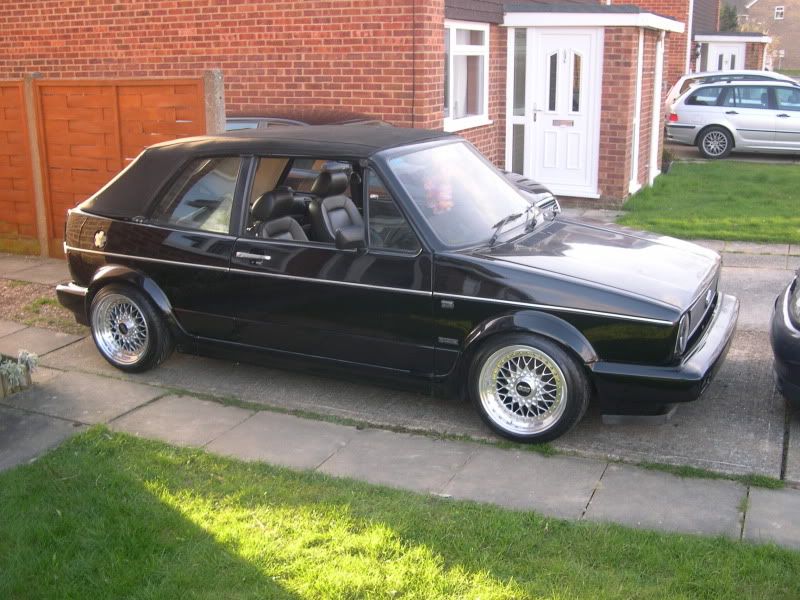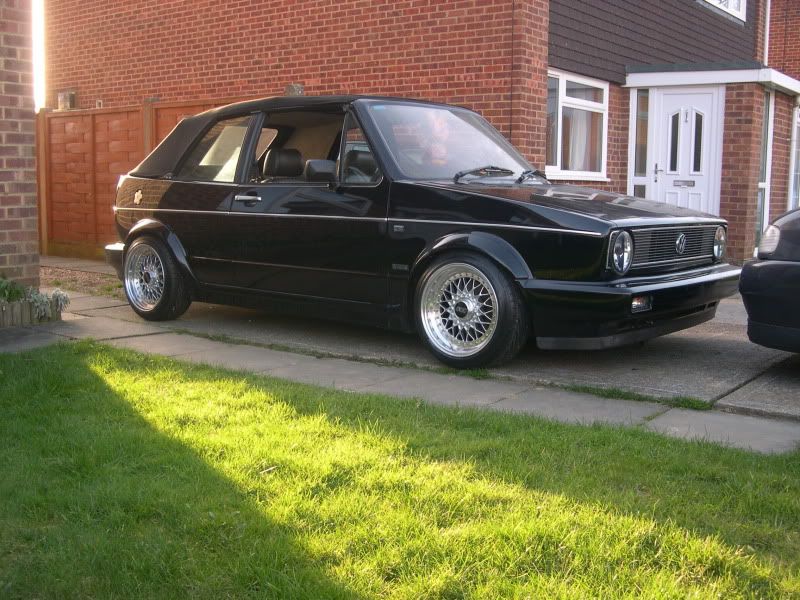 There's still a lot to do with regards to getting the car "stanced", the front coilovers were wound down around an inch, but a bit more arch surgery should see the tyres being tucked into the arches, and at the rear, more fettling, a set of 10mm spacers, and a cheeky amount of camber should see another couple of inches lost.
Whilst the barrels were away at the powder coaters, I'd had my engine building guy work on a little something I'd been planning for a while, being I'd already decided to junk the factory K-Jet injection from the Corrado lump in favour of throttle bodies,  I had a few bits of the original system surplus to requirements, so the "DOHC-16V" was painstakingly cut out of the original inlet manifold, and plug welded onto the rocker cover (after the rocker cover had been smoothed of its ribs), next job was to get the whole lot powder coated in a textured "crackle" black finish, not dissimilar to the finish Ferrari use on their engines. The icing on the cake was returning the rocker back to Nick, who then diamond cut the new logo, the result is better than I could have imagined, and I can't imagine I'll be seeing too may of them around! To see a more of my project, why not check out my build thread over on Edition 38.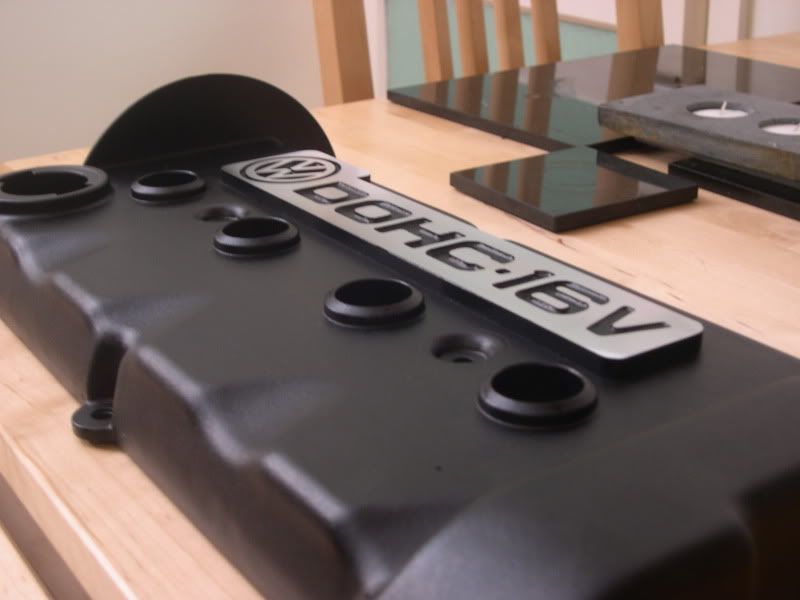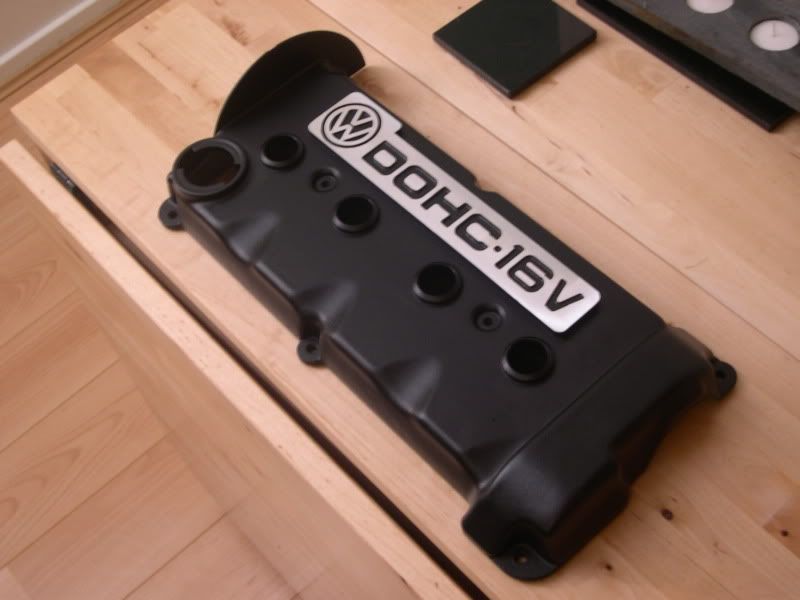 More to come soon,
James V